Life is the canvas of your soul, it is your purpose waiting to be discovered, experienced. 
Cynthia's talent lies in Soul Purpose & Wholeness training. Her Soul Purpose, Wellness & Lifestyle Coaching program works when you are ready, willing, and allot for what is necessary to align to your wellness plan. With coaching there are monthly check ins where you take action combined with  counseling sessions for a well rounded program supporting your ability to integrate what you learn, grow a your souls own developmental biorhythm and get support while you achieve your goal gracefully.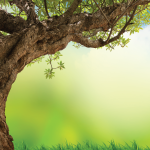 You work on goals, growth, and wellness. You cultivate wellness from a soul to body, mind perspective and you learn bring light into your life. You take charge of and co- design a plan that you can stay on path with, thus lifestyle and play is incorporated as part of the journey.
Having an intuitive coach who is versed in soul purpose, wellness counseling and spirit to mind, body communication be an amazing asset when you are ready to set your purpose into motion.
The intuitive wellness & personal counseling sessions are enjoyable and are offered in person and long distance by phone or hangouts.  Cynthia's spirit to body, mind, soul sessions are amazing and help shift and align. You may consider them a trans-formative tool, as they are structured to help you align, bring awareness to your own inner light and capability, and bring ease to the forefront of your experience to enhance what you are developing, working on and creating.
Cynthia's program requires a personal commitment and a program commitment of one year of working on progression steps towards your plateau goal. Sessions can be tailored around your unique needs. There is a program rates which applies while you are in the program. Cynthia's soul purpose coaching program is both unique and very simple, she makes taking steps acheviable almost an easy and enjoyable process. In your sessions you can enjoy a combination of reading, spiritual healing, she employs an ayurveda-holistic tooset, and opens your awareness to learning about natural healing with tips, tools, and teaching. Her counseling sessions are a proven asset and while this may not always be the case allot of times in counseling sessions her clients open up their own spiritual truth, intuition, vital qi, as the higher realms comes into consciousness. Clients feel they can achieve and put forth good measure thus making her work rewarding.
Would you like to learn more?
If you have questions about the coaching program or what it is like to have a spiritual counseling session with Cynthia or questions of Rainbow Institute ask  about it…Your questions are welcomed. If you have a goal, dream, vision, are on an ascension pathway, a period of growth, looking work out a problem, heal, shift, achieve and want to do so in alignment with your authentic self, and feel intrigued…then our program is probably for you, call at 1- 802-671-4569, or email  Cynthia at the Rainbow Wellness Center: info@rainbowinstitute.com