All things are possible…
Readings are a great way to gain insight, they are a good support tool. Readings can open the door to new insights and may help you to carve forth a fresh point of view, support taking steps in new ways, find direction, and alert you to avenues you may not have thought of before.
Spiritually a reading can help you to assess where you are at, support a greater level of discernment towards progress. Readings may create new awareness to a pathway that helps you to support your next step, assess with ease, create flow, and align to a desire, they may awaken your own capability. Readings can help you to take charge and validate your progress of the path you have created. Readings are a tool that can offer alignment and connection to your soul path.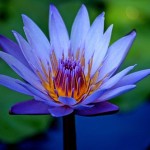 Cynthia's  is an exemplary professional with great aptitude. A session with her has rewards, offering yourself a way to enable potential outcomes, and make new decisions from a fresh perspective. Having someone see and say hello to you on a such a level is very rewarding, most clients have found her reading style very enlightening and empowering.
Having an intuitive session with Cynthia is awareness building. Readings are a tremendous tool as they are designed to support you by providing clarity, communication, insight-fullness, awareness and with counseling work a wellness path. Cynthia's work may assist you to empower what you are working on so you may greatly enhance any or all encounters gracefully. Your subject matter is important to her, no topic is too large or to small, let her know what you desire in a session and she will cover your questions. Client interests have varied to cover a multitude of topics and she has run the gamete with client consultations and even works one to one as a counselor.
In your session time you can ask for any topic pertinent to be covered, and you may prepare in advance and bring your questions. Topic ranges are broad can include spiritual, health and wellness metaphysical, soul purpose or other. Some clients have asked for……
Some of thetopics she has covered may look like: Auras & Chakras, Past Lives, Who Am I and What is My Lifes Purpose, Life Lessons, Lost loved ones, Missing Pets, Pet Readings, Will I have a baby, Spirit Guides, Soul Path, What College fits my Soul Type, Artistic and Creative Expression, Pathway check up and check ins, and then some.
Some of the aspects of life she has covered may look like: Relationships, Love Life, Marriage and Family, Embodiment to Self, Soul Purpose, Work, Career Building, Finances, Holistic Wellness, How to cope with my own psychic abilities, Creating and Manifesting Problems, Feeling stuck or lost, Emotional healing, Curing an Imbalance, Becoming Healthier & Creating Healthier Ways, Working on Goals, Vedic lifestyle choices, Mind Body Spirit, What does my wellness path and plan look like, Spiritual Wellness Counseling, Chakra Healing and Chakra Balancing, Aura, Alignment Healing, My higher self and soul path, and then some.
---
You may contact Cynthia to schedule an appointment by calling her directly at (802)671-4569 she works during Vermont business hours.