Mind, Body, Spirit Development Instruction with Cynthia Warwick is a unique experience, her Ayurveda Wellness Classes & Soul Purpose Development Curriculum offers you one of a kind training that you can use daily to enhance your well being and lifestyle.
"She is one of the rare teachers who teach practical application metaphysics of an authentic self nature that enables you to empower a lifestyle that is holistic, spiritually aware and in right relationship to your own authentic blueprint allowing you to the choice to be empowered and apply wisdom to your day to day encounters. 
Ayurveda Wellness Classes and Workshops teach the wholistic science of life in an easy and enjoyable way. you gain an understanding of how to employ Ayurveda, learn about constitutional idenity and how to serve your own mind-body-soul alignment, here you may utilize ancient wisdom tools and learn skills that you can apply for renewal, healing, balance, restoration, well being, longevity.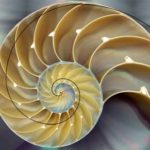 Her Soul Purpose Development Class is a course designed by Cynthia's experience of spiritual awareness and growth from over 25 years of skills. You gain training in spiritual awareness, personal empowerment,  soul purpose, intuitive   healing, sacred geometry and holistic anatomy of well being. She teaches some of the most profound mind, body, soul renewing and energetic tool systems of their kind and is an outstanding exceptional and masterful teacher. See Class Brochure Here
Cynthia is strongly skilled at teaching complex metaphysical information in a way that is easy, simplified and clear manner, so you may employ and expand the doors to your own intuition to utilize in a practical way in your daily life.
She is skilled at teaching students to take steps towards expansiveness as they may expand and cultivate their own creative vision, intuition and capability based upon their own authentic being.
---