Cynthia is a gifted professional, intuitive, minister, teacher, and trained counselor in two comprehensive platforms pertinent to mind-body-soul wellness. She can offer a neutral wholistic vantage point and support understanding of underlying factors and causal. She works with tools that support ones authentic energy healing and alignment.
Any one of Cynthia's service can and are supportive to ones pathway. Cynthia is knowledgeable and with her skills, constructing shifts, can lead you towards a new more fulfilling path, and allow in a lifestyle with new choices to serve.
Everyone who has worked with Cynthia has come to her from unique backgrounds, reasons, circumstances and yet have one thing in common a value in working with her.
Whenever you are creating a change, or on unique healing journey, want to fulfill your dream or plan, or serve alignment with your Prakriti blueprint or authentic self, it is empowering to employ a counselor/and/or/coach. Cynthia's is a strong leader in her field. She has skills that may support the total person in a way that allows for restorative well being.
When we look at serving, getting your own answer is an important part of the process, as is growth. It is vital to understand the both the nature of the problem, what it's story is- what it is telling us- how we understand it and enriching the life lesson, it is important to who the person is and of ones learning their own song and authentic flow path- a blueprint of healing. The goal is to awaken to what is the most nourishing & healing to this unique individual and who that individual is.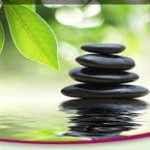 Intuitive Wellness Counseling, is not a cure, it is a plan that may be an beneficial part of an overall healing and alignment process. Cynthia's definition of wellness is that wellness is a journey path of healing and aligning in executable ways that  support the autonomy of serving the total self-ones mind body emotions soul. She finds that by helping one put all the puzzle pieces together to attend to the whole being is to support the design of a fully executable lifestyle plan. Helping a client create a lifestyle with a wellness path & plan is an intuitive counselors role and is a vital process in unfurling, and helping one to understand, open up to and serve the whole person. By addressing the unique self that it is serving, her specialized work is geared towards working to serve the spark within the body, mind, emotions, soul. Cynthia's intuitive work is highly regarded and may be a valuable addition to the developmental process of ones own healing path.
You may inquire, call Cynthia to inquire about an one to one intuitive wellness session or the creation of a package to meet your specific journey requirement. Wellness plans are customized based upon specific instruction and need requirements.
With Cynthia you can design a Mind/Body/Spirit realignment plan and with assistance you can make positive changes towards a whole new way of life!