All things are possible to live fully, prosperously, and in well being… Cynthia sees and knows you as capable. Her communication brings valuable awareness that works with you on the HOWS…quickly becoming an asset to you on your journey.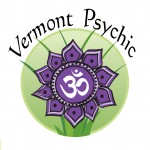 A spiritual reading is a gift to yourself. Having someone see and say hello to your spirit is like rekindling a relationship to an old friend… and it empowers you, your truth, your unique essence, as you are always more than who you think you are…. and then some!
Cynthia's psychic readings are a tremendous tool as they are designed to support you by providing clarity, communication, insight-fulness, and kindness to you. Her readings are a tool that may assist you to empower what you are working on so you may enhance any or all aspects of your life insight-fully.
Cynthia's psychic readings are exceptional
"A reading with Cynthia is an enlightening experience" Richard, N.Y." "Cynthia is an exceptional and talented psychic that knows how to say hello to, and awaken souls to a journey level that validates and heals".
Your journey is worth validating and empowering, it is the gift you give yourself. The best way to get started with Cynthia is to call her for a reading, spirit healing session or join her in a class to learn fabulous tools for intuitive living.
---
You may use this contact form to schedule an appointment or you may call Cynthia directly at (802)671-4569 during Vermont business hours.
---