Welcome. With gratitude I extend a thank you to you for visiting my site, reading and learning of my services & offerings. I extend my kindness to you during your visit.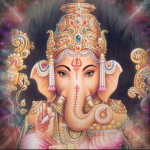 This is the site of Cynthia Warwick. Cynthia is a Professional Intuitive- since 2004 practicing as both a spiritual and wellness counselor. Cynthia is a certified Ayurveda Wellness Counselor, a Soul Purpose Trainer, A Spiritual Healer, Non-Denominational Minister and Alignment Teacher.
She works at the Rainbow Institute Wellness Center, which is situated on the beautiful Church Street a part of the Church Street Marketplace, a beautiful shopping and dining district located in Burlington Vermont. The energy on Church Street is awesomely called the Heart & Soul of Burlington and is very much enjoyed by Cynthia. All of us at the Rainbow Wellness Center suggest that when you come in for a scheduled appointment that you leave time to relax, walk around Church Street, enjoy your day and allow yourself to experience the heart song of Burlington-Vermont.
At the Rainbow Wellness Center Cynthia sees clients in person by appointment, although she is available to work long distance, and has worked all over the world connecting by media. Cynthia works privately, every session is confidential. 
Thank you in kind,
Namaste!